Quilt for the Commandery Museum, Worcester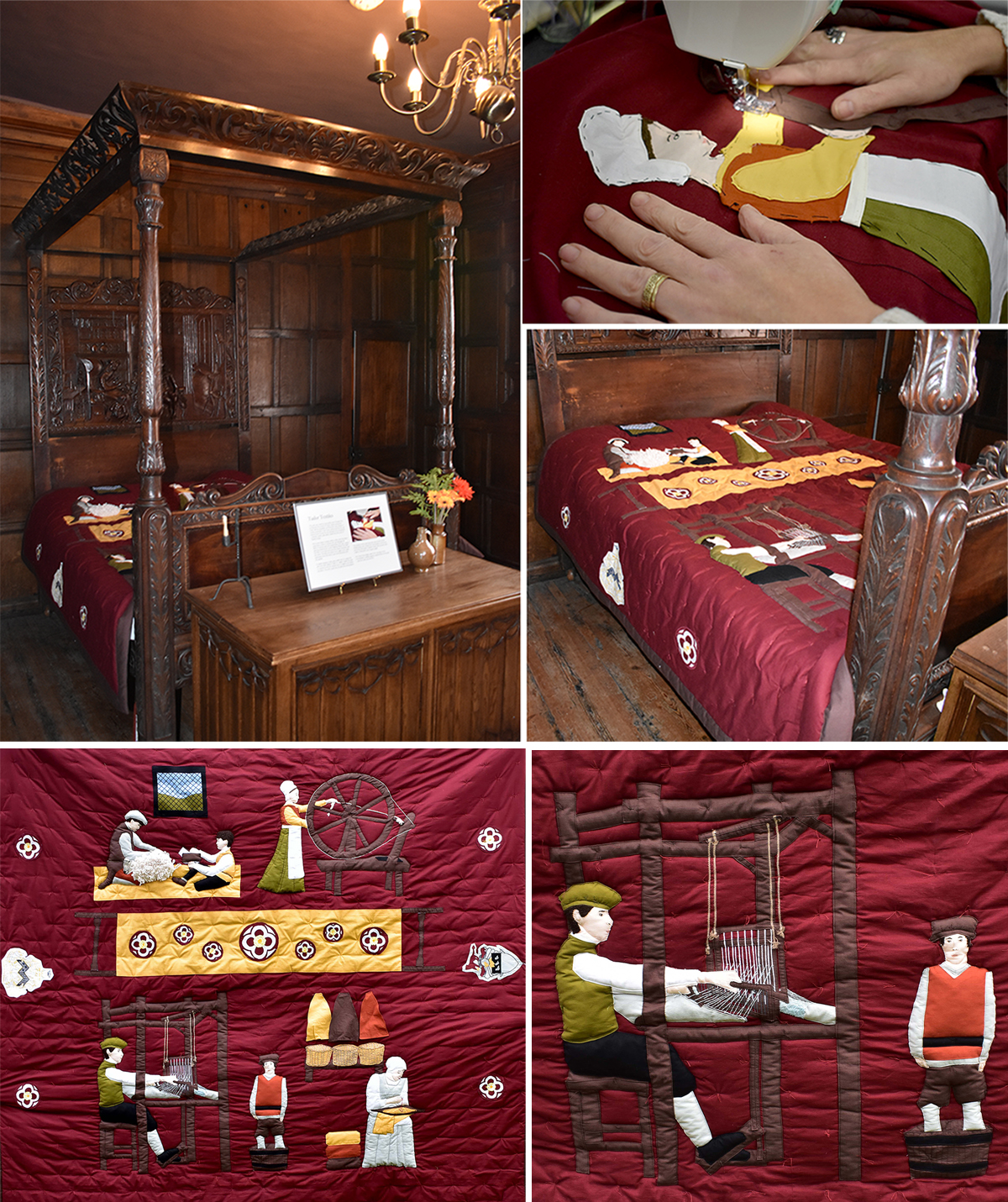 The Story of Worcester Broadcloth
I was commissioned by The Commandery Museum in Worcester to create a 2.2m x 2m bedspread for the Tudor bedroom in the museum that told the story of how textile broadcloth was produced in Worcester during the Tudor period. The quilt design shows the process from shearing the sheep through to making the finished cloth.
The people in the design are wadded using the traditional Tudor trapunto technique. The people were sewn to the quilt fabric and then a knitting needle was used to separate the threads on the back. Fabric stuffing was inserted using the knitting needle and the hole was then sewn up.
I spun the wool on the spinning wheel and the loom is correctly threaded for plain weave. The quilt was hand-knotted which took three days to complete with a bit of help from my daughter.
Size: 2m x 2.20m
The quilt is on permanent display at the Commandery Museum, Worcester.