The Chapelry, Throckmorton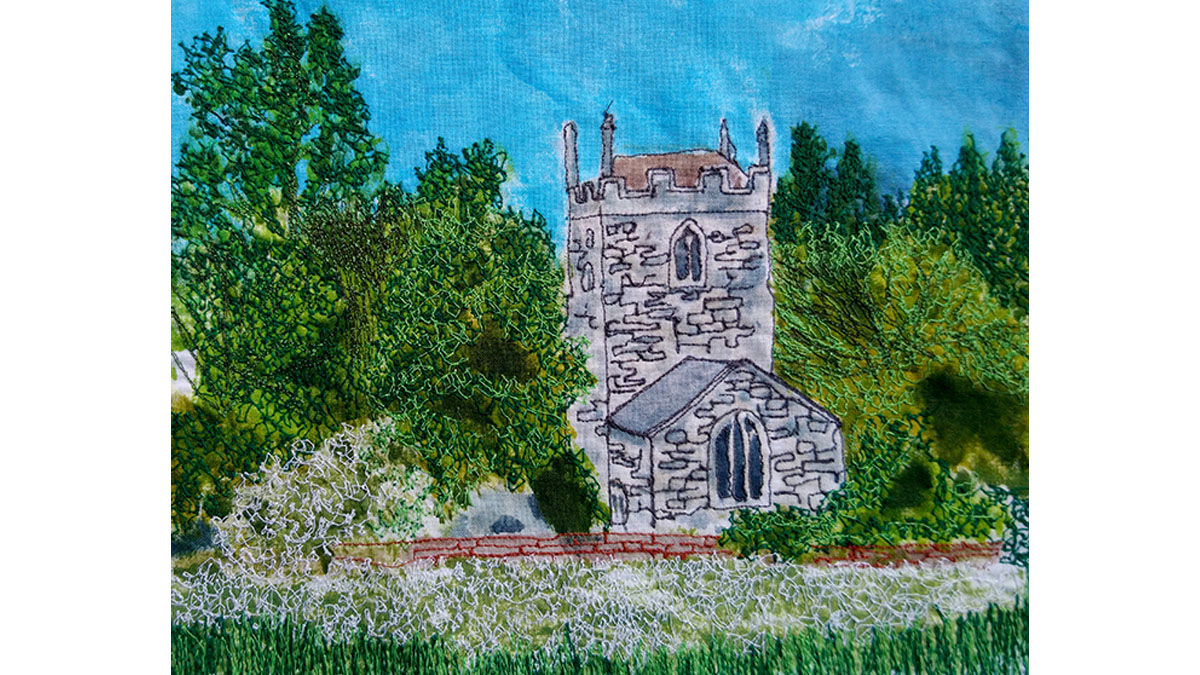 I regularly walk to this quaint chapelry, which is one mile outside my village. The main part dates from the 13th Century and the 15th Century tower is central unlike other churches where they are positioned at the side.
I used dyes and free-motion embroidery to create this piece. The sky is painted using acrylic textile paint.
Size: 20cm x 23cm
Aperture Mount: 25cm x 30cm